Liquor stores insurance in California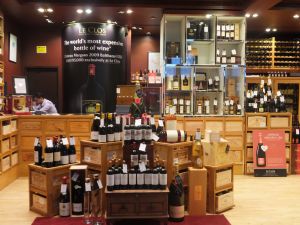 WHAT IS LIQUOR STORE INSURANCE?

Call us for your Liquor Stores Insurance in California. If you own a wine store or a beer bar, then it may actually be a very profitable venture. It is a product that does not see off-season sales in any economy. The venture involves a lot of planning, hard work, and huge monetary investments.
Nevertheless, any such establishment opens its doors to vulnerability and liability, as a consequence of drunken brawls, injuries, damages, etc. This might be inevitable in any business that sells liquor including bars, taverns, nightclubs, etc.
It is still true that the inebriated individual is the one that has to pay.
When intoxicated, a person can cause great damage and it is vital that you protect yourself and your property from unexpected financial losses that may arise. The liquor liability policy covers exactly this. Legal costs and court fees and any civil or criminal damages are awarded the liquor liability insurance.
Insure yourselves with Maltz Insurance
Maltz Insurance makes recommendations after taking a holistic look at your business. We assess your
current situation, prior claims, if any and determine the degree of risk and liability that your business can
handle. On the basis of this comprehensive analysis, we provide you with mitigation strategies and an
insurance program that will cover all your claims. We will ensure that your current plan covers you if you:
Are selling alcohol to individuals who are inebriated
Sell alcohol to minors
Are going to use your personal commuting facility for your commercial business
Are selling contaminated products
Have the employees stealing from you
We have a wide range of insurance plans that will help you alleviate you and your business in any of the
above instances.