Insurance Service Agents in Los Angeles,CA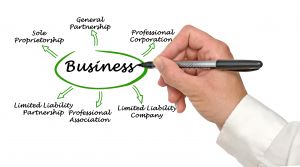 Welcome to Maltz- the best insurance agents in LA!
Maltz - undoubtedly the best Insurance Service Agents in Los Angeles,CA, can help you protect your home, family, and enterprise. With cost-effective coverage, we provide our customers with hassle-free insurance policies and savings...
Maltz Insurance has a reputation for having the most loyal and happy customers. For the best Insurance Services in California call Maltz Insurance. We provide our customers with customized policy designs that best suit your needs.We obtain safe and secure insurance services for businesses located in LA. Hard working business owners, with their growth, contribute positively towards the economy. We understand their aspirations and ambitions both as professionals and on a personal level and strive to provide them with insurance solutions that can fortify their most valuable assets.
We provide coverages that are customized around your business and as agents specializing in the business insurances, our purchasing process is transparent, beneficial and even consists of value-added ongoing services that extend beyond purchasing.
Direct communication is a company practice that fosters confidence in our clients and leads to long-term business relationships.
The best liquor store insurance agents in California
Maltz Insurance has been around long enough to become a trusted name for liquor stores insurance services in California. Liquor stores are a steady source of income for many business owners across the United States, and LA is no exception. Besides, it is a fairly profitable industry since it is not affected by any changes in the economy. When you own a liquor store, it is susceptible to damage, predominantly from customers who are inebriated who can cause enough harm to property, which can translate to huge financial losses. With unique exposures, it is only imperative that you cover your liquor store with a physical property insurance to protect you in the case of loss or damage to your assets.
Speak to us if you need a building insurance, personal property insurance, or crime insurance. Criminals who are looking for cash re constantly targeting liquor stores. With Maltz's risk management measures and crime insurance, you can protect your store from robberies and other forms of theft.