General liability insurance service in California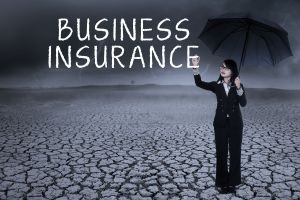 Get instant quote for your General Liability Insurance service in California from us. A General Liability Insurance is also known as Commercial General Business Liability and aims to cover your business from any damage to property, bodily harm, personal injury, and claims against advertising that might put the functionality of your business and its operations at a risk. Here are some examples:
A customer comes into your store and has a fall. As a result of the injury, there are medical bills that have to be paid.
Alternatively, during the course of your work, you may accidentally damage a customer's property, which could result in a claim against your business.
In both of the above cases, a General Liability Insurance policy will pay for the damages.
Coverage of the General Liability Insurance:
As one of the broadest insurance coverage, Maltz Insurance has the following to offer under a General Liability Insurance policy:
Property damage or bodily harm: Certain claims allege financial losses due to damage to property or injury to the person, which arise out of your products or operations
Harm to reputation: Reputational harm can be caused when there is a false arrest or prosecution, wrongful eviction, violation of the right to privacy, slander or any such act that could result in financial claims
Errors in advertising: When others allege that you have infringed on their ideas or copyrights when you are advertising your own products or services under the same promotion
Rental premises damage: Premises rented by you could be exposed to damages due to external or internal factors such as fire, explosions, etc., which could result in gross financial losses and claims due to property destruction
Medical expenses and payments: When an individual is injured on the business premises, they might require medical attention that involves expenses and payments
Maltz also provides additional solutions to your General Liability Insurance coverage by extending it with the natural growth of the business where resources and assets are added. We create safe businesses by trying our best to provide solutions that avoid lawsuits and ensure a smooth running of your business.