Commercial property insurance service in California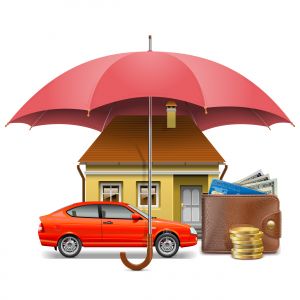 As competitive as businesses can be, they can get insecure too. Maltz Insurance offers some of the best insurance services in California.
Cover your business with an Commercial Property Insurance service in California policy to ensure prolonged sustenance. The Commercial Umbrella Insurance will make sure that extended protection is provided to your business against property damage and bodily harm. Where general liability, business auto liability and other coverage stops, the umbrella commercial insurance begins.
What is the Commercial Umbrella Insurance and what does it cover?
Where certain claims and policies still fall out of reach of the Commercial Umbrella Insurance, some of the claims and benefits, when supplemented by the commercial umbrella coverage, are extremely beneficial.
How does umbrella commercial work?
There are basically two distinct purposes for the Commercial Umbrella Insurance:
The limits of the already underlying or existing liabilities policies are expanded. For example, if the general liability insurance gives you $2 million ($1 million per occurrence) then the limit can actually be expanded to $3 million per occurrence and an aggregate of $4 million.

Another aspect of the coverage is providing an insurance for other things that your underlying policies may not cover. For example, the umbrella coverage can expand the territory of the auto liability policy that is applicable only in one specific area.
Maltz Insurance can customize your umbrella commercial insurance to suit your business:
Commercial Umbrella Insurance can be custom-made and designed for your business. If you have an auto liability, we can expand it to cover even garage liability. At the same time, if you are receiving and servicing clients, in accordance with law, it might entail expanded limits on liquor liabilities.
For Commercial Umbrella Insurance services, call our professional consultants at Maltz and request a customized umbrella policy and a quote specially tailored for your business. You may also have to mention if you already have the following insurances:
Professional liability

Liquor stores insurance in California

General liability

Employee practices liability