Business owners Policy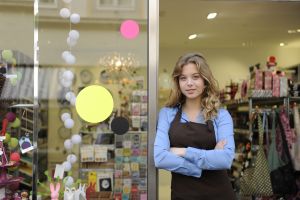 All major property liability risks are covered under the Business Owners Policy Insurance or BOP cover. The policy combines within its domain, property insurance, business interruption insurance, and liability protection. Small and mid-sized businesses usually purchase the BOP as a package. Most of the time the businesses more or less face the same type and degree of risk. Commercial package policies are generally purchased by larger companies and enterprises that are also able to customize the policy to meet specific risks, which they might face in their business.
However, BOPs do not include any kind of professional liability, workers' compensation, health, and disability insurance, etc. Vehicles, employees and professional services require a different kind of insurance.
At Maltz Insurance you can find the following covers for the BOP:
There are three basic types of coverages under the BPO:
Property Insurance: Comprising of standard and special types of insurance, the Commercial Property Insurance protects the property owned by or belonging to your business, inclusive of rental properties, furniture, equipment, and inventory.

In the General Liability category, you can expect a cover for your property's damage, for any type of physical injuries and for advertising infringements. Even if you or your business is not liable, the lawsuits can be fairly expensive. This type of insurance has a broad coverage and comes to your aid in the event of any legal charges.

Business Interruption Insurance: Some of the BOPs here, can also be inclusive of Business Interruption Insurance. Due unexpected events, your business operations could be suspended that could result in a loss. This loss of income is replaced by the Business Interruption Insurance to continue with your financial obligations.
Some of the additional coverages that Maltz Insurance will provide are:
Data Breach: When sensitive data is lost or stolen and the confidence in your company is lost – this type of insurance restores it quickly
Errors and Omissions coverage: Professional judgments are required every day – but even when you are not wrong, a customer may just about sue you – the Errors and Omissions Coverage protects your business in such a case